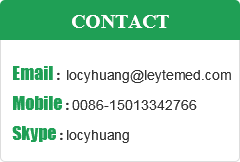 Details
Pictures
Service
Q&A
1. Overview

Because the blood, saline etc. liquid drug is gradually taken special plastic bags as liquid filling, storage,transport and transfusion, to replace the traditional bottle type infusion. The bagged liquid drug sealing requires clean non-toxic, non-polluting,reliable bonding, convenient operation, the blood bag tube sealer machine is specially designed for this purpose.

a) This tube sealer is carefully designed after we listen to opinions from many customers and improve the old-fashioned sealer, finally succeffully developed after repeated test. Thus the sealer other than old model has the following features:

b) This machine adopt microprocessory to control heat time, heating time can be precisely adjusted from 0.5s~2s to ensure good quality of heat sealing.

c) The sealing head provide with an elastic auxiliary device, in order to prevent or reduce hemolysis generated during heat sealing.

d) The sealer voltage can be adjusted automatically.It can normally work steadily when the voltage changes between 190V ~ 250V. It shows more superiority in the area that has larger power ffluctuations.

2.Technical Parameter:

a) Supply Voltage:190V~250V,50Hz

b) Power of Supply:200W

c) Sealing time:0.1~2s

d) Size of sealing tube:Φ3~Φ6mm

e) Lifespan of the electric tube: about 1000hours

f) Dimension:280×165×220mm

3. Operating steps:

a) Plug the power,switch on. The power switch is in front of the upper right corner.

b) Preheated for 3~5 minutes after the sealer is electrified.Immediately seal tubes after power on will reduce the sealer's lifespan.

c) Automatically sealing when tube is placed in the slot of Head unit. After sealing, heat unit will be automatically tripping off for the next cycle later.