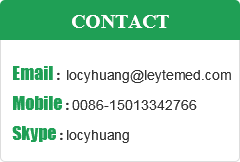 Operation Room Equipment including below items: Anesthesia machine, Ventilator machine, CPAP APAP BPAP machine, Medical pendant, Operation lamp, Operation table, Electrosurgical generator, Patient monitor, Defibrillator, EEG and EMG, ECG machine, Fetal doppler, Pluse oximeter, Spirometer, Oxygen generators, Suction machine, Nebulizer, Syringe and infusion pump, Syringe destroyer, Dialysis machine , Surgical instruments, Operation room machine accessories etc ,‍
welcome to inquiry us for more details .
Anesthesia machine is a piece of medical equipment used in the administration of anesthesia. The machine delivers calibrated mixtures of anesthesia gases and oxygen to the patient to sustain anesthesia, while also providing patient monitoring capabilities to allow the anesthesiologist or technician caring for the patient to make adjustments as necessary during the procedure.
Anesthesia machine main function is to output the anesthetic gases, so that the patient is undergoing surgery under anesthesia, so first of all have gas supply means, the supply of gas for the O2, air or N2O.