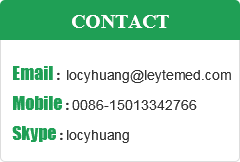 Details
Pictures
Service
Q&A
Instrument Features & Specifications

Test Principles

Colorimetry & CO2 sensor

Sample Type

Blood and various sterile body fluid specimens

Capacity

32 bottles

Detection Method

Continuous swing vibration

An independent detector in each position, providing real-time status

Detect the signal every 10 minutes, 24 hours non-stop monitoring

90% positive samples can be obtained within 24 hours, 98% positive samples can be obtained within 48 hours

Interpretation Method

Sustained acceleration, Rate and Initial threshold

Sample Loading

Able to accept samples in random position and at any time in each rack

Able to resume the procedure if a sample is picked up and reinserted within at least 2 hours

Able to process samples with a late arrival up to 48 hours

Working Environment

Environmental temperature: 5℃--37℃

Relative humidity: 10%--90%

Operation System & Software

Internal computer with process control, data storage and analysis, patient management and exam reporting capability

Real time identification and warning, with audio, visual and software alarm, of positive samples

Atmospheric Pressure

76kPa--106kPa

Power Supply

AC 110-240V, 50/60 HZ

Dimension & Weigh

575* 561* 460 mm; 70kg

Blood Culture Bottle Features & Specifications

Bottle Type

Adult aerobic blood culture bottle

Adult anaerobic blood culture bottle

Children's blood culture bottle

Package

40 bottles/box Box size:282*177*127mm G.W.:2.6 kg

6 boxes/carton Carton size:500*300*275mm G.W.:16.1kg

Bottle Design

Made of Multilayer polymeric fibers

Light weight and unbreakable, avoid biohazard

Special formula of media to improve the cultivation of fastidious bacteria

Resin microsphere guarantees antibiotics absorbing, prevents antibiotics interference; It lyses WBC and release bacteria inside to improve detection rate; Microsphere also provides enough surface for bacteria growing;

Colorless resin design completely avoids interference of gram stain against activated carbon

Resin Microspheres has great advantage over active carbon, which is fully reflected in smear staining to positive blood culture specimen. The left one shows the specimen smear of active carbon bottle, so we can see the background with few clouds of black that must influence on observation on smear and seeking bacteria. The right one shows the specimen smear of resin culture bottle, which is almost transparent, so the visual field of it is very clear and the bacteria can be found easily.